SKØVD
A downloadable role-playing toolset
"Why have you come here?...
We did not invite you. I certainly did not invite you! That must mean… Idiot! You're here on your own volition? Nobody comes around here unless they're a freak, or cluesless, or… Wait.. you're one of them Game Masters, are ye? You lot always come around here, wandering cluelessly, looking for sadistic little tales of terror and trauma. I 'spose I can help you out, for a buck. Welcome to Skøvd, a city full of filthy criminals and an even more criminal nobility. As you'll notice, it is Gray all around… Gray skies… Gray houses… Gray faces… It is because Gray things happen here… Don't let it get you down, though. Plenty of fun to be had in the muck and misery! And money to be made, too!"
SKØVD is a Weird Gothic fantasy mini-setting for Black Hack 2nd Ed. and similar pen-and-paper systems. Exiled from the Empire of Flenn, your adventurers have been stranded in the city of Skøvd (pronounced however you wish), a vile place full of crime, injustice and supernatural occurrence. It is a single A4 Pamphlet, ready to Print and Play! It is not fully fleshed out - on purpose. Take the ideas, tables and plot hooks and flesh them out yourself, or place them in an entirely new context. The narrator is unreliable - you decide the canon of the setting.

Contains a basic hex, location description with associated plot hooks, 4 different random tables, including two encounter tables with some basic stats. All you need is a d6!

Download both a BW and Color version.

Skøvd is the setting for a previous pamphlet adventure - Dining Den of the Fuzz Monster. The Points of Interest outlined in the Pamphlet will be fleshed out into stand-alone adventures at a future date - but you don't have to wait for those to start playing!

Home Printing Guide in Adobe Acrobat for Black and White PDF:
Go to "File - Print"
Pages to Print - "All"
Custom Scale - 100%
Page Size and Handling - "Size"
Check "Print on Both Sides of the Paper"
Choose "Flip on the Short Edge"
Orientation - "Landscape"
Press "Print"


Text and design by Yakov Pettersson
Fonts used with permisson:
Gothic Birthday Cake
Morris Roman Alternate
Cover Image: The Massacre of the Innocents - Domenico Campagnola, Public Domain.
UPDATED:

Fixed spelling error, included margins for BW PDF.


Home Printing Guide for Black and White PDF:
Pages to Print - "All"
Custom Scale - 100%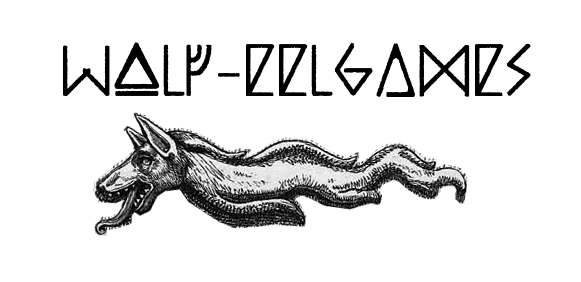 Purchase
In order to download this role-playing toolset you must purchase it at or above the minimum price of $2.50 USD. You will get access to the following files:
SKØVD - Digital Color PDF
1,000 kB
SKØVD - Print and Play Black and White PDF
786 kB